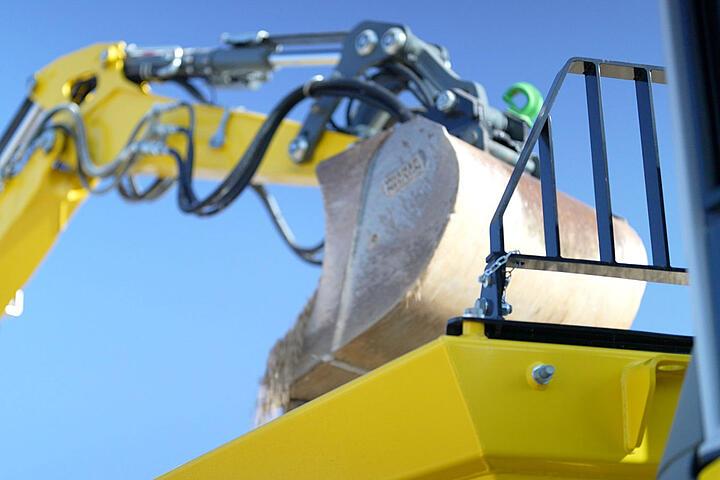 Sturdy skip guard
The skip guard protects the operator and the cab from falling material, even while driving.
It provides for additional safety even during loading. The protective skip grating was designed and tested for this, based on ISO 10262, front protective grating Level 2.
The skip guard can withstand the impact of an excavator bucket with the maximum force of a 15-metric ton excavator.