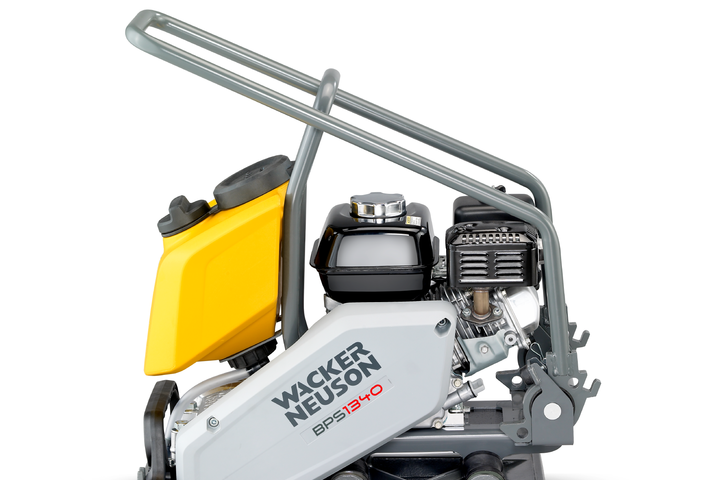 Control handle
The control handle has a curved shape and can be swiveled forwards This makes it usable as a handle for lateral guidance, offering high stability. This is ideal for asphalt compaction, e.g. along curbs.
The control handle narrows towards the top. This improves the guidability of the machine along walls, as the handle does not brush along the wall.
The control handle, which can be swiveled forwards, offers very compact transport and storage dimensions.