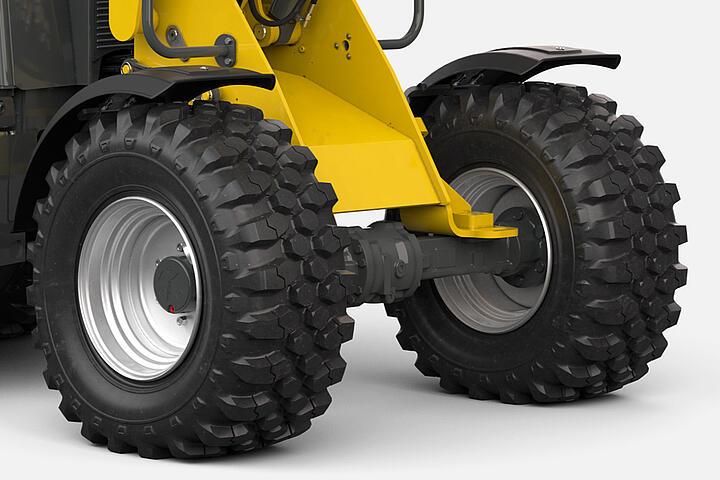 100 % connectible differential lock
The connectible 100% differential lock provides maximum traction and thrusting power when needed. It also keeps tire wear low. This increases the efficiency of the machine.
During normal operation the differential lock is deactivated, this provides safety, low wear and, as a result, saves in operating costs.